Independent Pharmacy Solutions
TDS provides innovative pharmacy management solutions and clinical applications that adapt to the workflow needs of the largest network of independent and community pharmacists. TDS supports the needs of single, multi-site, assisted living and hospital pharmacies through its portfolio of software and services including Rx30, Computer-Rx, KloudScript, Enhanced Medication Services, and PharmAssess.
Partner with the Largest Community Pharmacy Management Solution Provider
We combine an industry leading pharmacy management solutions with a central system approach. Our central 360 platform provides insights, analytics, and clinical opportunities to our network of community pharmacies. Our Enhanced Medication Services team provides high-quality, clinical intervention services to patients and providers in collaboration with our pharmacies.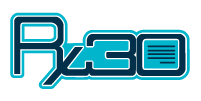 Rx30 Pharmacy Management Software
Rx30 provides the tools and features your community pharmacy needs for success. Prescription processing is at the heart of the Rx30 pharmacy management software system, and every module and feature is developed to enhance the prescription processing experience.
Rx30 is easy to learn and easy to use, so your independent pharmacy is up and running in no time. As a complete solution, Rx30 handles everything your pharmacy needs, including workflow, inventory management, POS, and more.
Learn more about Rx30 Pharmacy Management Software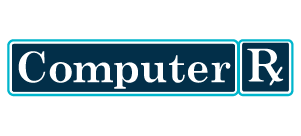 Computer-Rx Pharmacy Software
Computer-Rx is designed to minimize steps and maximize performance. As an intuitive and effective pharmacy management solution, Computer-Rx works the same way you do.
Our Windows-based software program is focused on pharmacy workflow and integrates seamlessly with our POS. Dozens of integrations and interfaces with third parties provide even more flexibility for your independent pharmacy. With Computer-Rx, you can improve patient outcomes and reach your business goals.
Learn more about Computer-Rx Pharmacy Management Solution
Solutions for all Pharmacy Types
Independent pharmacies come in all shapes and sizes, and TDS offers a variety of solutions to meet your pharmacy needs. Pharmacy management solutions from TDS are designed to work for your business, your workflow, and your goals. Explore options for community pharmacy, hospital pharmacy, nursing home and LTC, multi-location pharmacy, and specialty pharmacy.
Clinical Services
When it comes to your independent pharmacy, you need a partner you can trust. Transaction Data Systems is the largest technology partner for independent pharmacy, integrated with more than 8,000 pharmacists across the United States and Puerto Rico. Our vast pharmacy network enables us to work with health plans to provide in-workflow solutions for medication synchronization, adherence, and quality improvements. Clinical revenue opportunities are displayed as alerts in the filling process, allowing for easy patient engagement and problem resolution.
Business Services
You have goals for your pharmacy, and TDS wants to help you achieve them. We offer a wide range of business services to fit any independent pharmacy's needs. From opening your first pharmacy to expanding your business, our consulting, reconciliation, credentialing, and audit assistance can help you succeed. Improve operations, increase patient engagement, and become more profitable with business tools from TDS.
Data Services
Cybersecurity is essential for the health of your business. Secure your pharmacy records, confidential patient data, and credit card information by maintaining a secure pharmacy network and off-site back up of your data. Our highly trained network security professionals establish and maintain a secure network, including PCI compliance tools, breach protection, and security training for your staff.
Interested in learning why TDS is the leader in pharmacy solutions?
Our team is dedicated to the community pharmacy industry. Let us show you the difference a true partner can make.